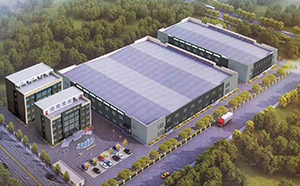 WHO WE ARE?
SUGO is a leading material supplier of ESD,conductive and anti-static plastics compound in China. We provide a complete range of ESD plastic raw material well knownfor our superb quality and price. SUGO has a passion for developing a fullrange of ESD plastics raw material on a high quality level. Since 2000, we've specialized in the R&D, manufacturing andsales of modified engineering plastics. And our name is CNTPE (SUHENG) at thattime. Now, the company CNTPE is still exist and in 2012, we set up SUGO. SUGOmeans inspire, creative new plastics raw material all over the world to be withrespect for future and environment. For overthe more than ten years, we are one of the leading manufacturers creating ESDmaterial that bring reliable and flexible solutions.
WHAT CAN WE DO FOR YOU?
Static electricity is a natural phenomenon,when you touching a metal doorknob or you dressing in the winter, static accurs.Come back to the industry, one that can lead to disaster if left to build up onfuel pump hoses, polyethylene bags, or tools used in confined spaces, such asmines or tunnels. One spark can be devastating. SUGO's full range of ESDcompounds greatly reduces the risk.
WHY CHOOSE US?
New material bring you new market. Byfocusing on customer requirements and customer-oriented innovation, SUGO notonly produces high quality and customized ESD materials but also offers strongtechnical support and services. Quality and competitive prices as well asour efficiency services we assure will bring you a new and wonderful purchaseexperiences.
OUR ADVANTAGES:
Static removed from wearing areas.
ESD and/or conductive fixtures foreletronic applications.
Static discharge or conductive withoutusing metals.
Light weight, machinable and ESD in onematerial.
Reduce your cost.
Increase your productivity.
Full range of ESD plastics compound.
Widely applications.
Strong technical strength and strictquality test system.